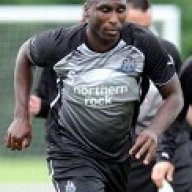 Est

Jul 8, 2001
Messages

725
Reaction score

59
Location
Tokens
Dirty Money
Under advice from a TotalBastard, I am starting this new thread.

My picks from the outhouse:

Richmond Utd. "A" v Sikh Temple
1-0 Richmond - Sikhs can't score on a tough Richmond defense

Clan Alumni v Peg-Olys
2-1 Clan - No reason.

Deep Cove Royals v Meralomas "A"
2-1 DCR - Close but no cigar for the Mermaids

Pacific 96ers. v Firefighters "A"
2-1 FF - FF scored 10 on us, 96er's only 9


Pt. Grey Rangers "A" v City FC "A"
10-7 PGR - Zero defence here, but PGR will score more.