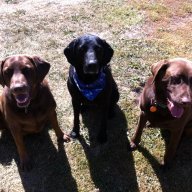 Est

Jul 4, 2001
Messages

6,106
Reaction score

274
Location
Tokens
Dirty Money
The TTP Drive for Penticton.

As I mentioned in the Penticton thread, the guys running the show e-mailed me last night and asked if we could put a team together. I told them I'd get back to them tonight. If you want to play in that tourney for Team TTP, post here so we can keep track of everyone.

So far it looks like this:

Goal - Hands of Stone(aka Pylon Man), Zenga, Millsy

Defence - Regs, Scotty Kerr, Paulstation, Yoda, Showtime

Midfield - Dapotayto, Bunny, H-Dog, Porn Star, Bertrum, Captain Shamrock

Strika! - Notty, knvb, Guerrero, TheRob

TTP should be at this tournament. Let's make it happen.