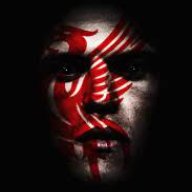 Staff member
Total Bastard
Est

Jun 28, 2001
Messages

27,578
Reaction score

14,080
Location
Tokens
Dirty Money
I have been thinking about this for a long time and have been recently casually presenting it to a few key potential "partners".
Hands of Stone touched on the issue in a different thread today so I thought now would be a good time to put this out to the masses and see what were the thoughts of TTPers...
TTP Champions League
- tentative title
To be played Wednesday nights during the fall/winter at 2 locations [one in the valley, one in Vancouver/Burnaby]. 8 teams split into 2 groups of 4. Top 2 from each group go onto final four championship.
28 games in total [group stage is "home & away"] – basically could do this in 14 weeks time. Even less if more games were played over the xmas break
Sponsors put up money [$5000 to the winning team should not be difficult if this is done right - $10000 in total]
VMSL teams: Imperial cup winner & top 2 teams from each premier side
FVSL teams: Pak Cup winner & top 2 teams from premier
The numbers have not been totally thought out but seem a good mix right now to me.
A few questions that may come immediately to mind:
Why Wednesday Nights?
Mainly so that there are no conflicts with regular VMSL or FVSL games. This would only work during the winter season as teams could not stick together properly for the summer.
Why no Island teams?
Plain and simple: economics. Those teams can't afford to come here and teams from here can't afford to go there. Especially mid-week.
What about referees?
I'm sure something could be worked out with the ref associations and we would go through them and BC Soccer to make sure everything was done right in this regard. Referee fees would be payable by the teams involved or if enough sponsorship money was raised, could be covered by them.
What about getting cooperation from the VMSL & FVSL?
No need as far as I'm concerned. They have not responded well in the past to any type of working relationship and I do not expect that to change in the future. This "venture" would be considered a "tournament", sanctioned by the BCSA. Individual teams would be contacted and hopefully would want to participate.
Why 2 "venues"?
Atmosphere. The key to this whole thing is to make it event based. If you have it so that it is a true home/away format, fan attendence would not be as good. We could also control beer gardens better this way
Also, the need for lights and quality pitches come into play. These are not in abundance right now, especially the quality part. Off the top of my head, I see possible venues being Bear Creek Park in the Valley and possibly Swangard for Burnaby/Vancouver, though the latter may be a stretch due to costs... not sure what Seaman center looks like these days.
There are probably more things to be considered but let's start with that and see what some of you have to say.
Cheers,
~Regs.