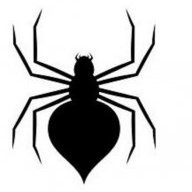 Est

Jul 28, 2001
Messages

3,068
Reaction score

11
Location
Tokens
Dirty Money
Starring Brendan Mackey, Joe Simpson, Simon Yates, Nicholas Aaron, Richard Hawking. Directed by Kevin MacDonald.
With the use of staged, pseudo-documentary sequences, Kevin Macdonald's British film reconstructs the disastrous 1985 attempt that Joe Simpson and Simon Yates made on the 21,000 foot Siula Grande in the Peruvian Andes. All went well for three days, until Mr. Simpson fell and drove his lower leg into his kneecap, leaving him crippled. Mr. Yates tried to lower Mr. Simpson down the mountainside with a climbing rope, but accidentally lowered him into a deep crevasse. Receiving no response from his partner, Mr. Yates was faced with a terrible choice: either to stay and hold on to the rope, at the risk of being eventually pulled into the ravine by Mr. Simpson's body weight, or to cut the rope and attempt to save himself...
A fricken MUST see if you're into climbing, hiking and trekking. It's a great reenactment of what took place on the mountain in Peru. The scenery proves to be some of the best in the world.

Although there were many setbacks in their expedition, I felt that the movie was very inspiring demonstrating not to 'give up' on anything (in life). At the same time it was quite devastating to feel a part of their experience. The day I saw it I happened to be planning my future trek/climbs. After this, I'm not so sure I'll be touching a void like that one.


Has this made it to Vancouver yet, or am I really that far out of it?


+SC