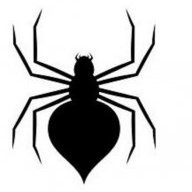 Est

Jul 28, 2001
Messages

3,068
Reaction score

11
Location
Tokens
Dirty Money
This one is for the Richmondites in the crew. Has anyone besides me noticed the crowd at the NEW L-d-g-o-n-s Pub is the same crowd that is looking for the unemployment office building?
WTF? and who are they trying to cater to anyway? The New Years bill is $60 -THAT group can't afford it...mind you, it is ALL you can DRINK with two buffet settings for the evening.
Have fun whomever may be going-I won't be mixing with my usual unemployed friends, I'll be pan handling outside of the Italian Stallion's house ("Appy's" place, in case no one understood)
+SCjuststartedanotherthread,screwyouknob"WankeroftheYear"