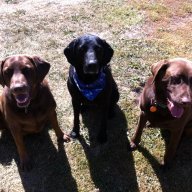 Est

Jul 4, 2001
Messages

6,106
Reaction score

274
Location
Tokens
Dirty Money
The only day that really matters is February 10th, 1972. Whatever. Here we go.
"You mean you haven't even finished Grade 7 yet?" "What is no Alex. Can we get some harder questions here?"
Yes, this day in history, 1940 to be exact, Canada's favorite game show host was born. Alex Trebek emerged from his mothers womb in Sudbury Ontario. The game show scene would never be the same.
Although the fight between Happy Gilmore and Bob Barker was epic, imagine how much epicer it could have been had it bee Alex Trebek. The possibilities are endless.
His birthday is shared with some serious Russian Handball history. On this day in 1976 the Russian Handball team won gold at the Montreal Olympics. From what I hear, it was an incredibly pacey, hard fought match with bone jarring hits, and swift passing.
Other July 22nd birthdays:
Emma Lazarus (1849 - 1887) - Jewish American author
Edward Hopper (1882 - 1967)
Alexander Calder (1898 - 1976)
Bob Dole (1923 - )
Tom Robbins (1936 - ) - Who?
Danny Glover (1947 - ) - Great in the Lethal Weapon series.
Albert Brooks (1947 - ) - Nemo's father. Who knew?
Don Henley (1947 - ) - Been trying to get down, to the heart of the matter.
Willem Dafoe (1955 - ) - Awsome in Platoon. Not so much in Spiderman.
John Leguizamo (1964 - )
David Spade (1964 - ) - Do we claim him as a Canadian or no?
WOW! I can't wait until tomorrow!