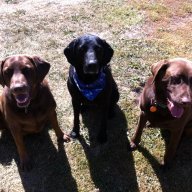 Est

Jul 4, 2001
Messages

6,106
Reaction score

273
Location
Tokens
Dirty Money
Well, another season has come and gone. It has definitley left all of us with a very bad taste in our mouths. But, it was a succesful season, and a great one from some players.
Naslund. Should have won the scoring title but choked on the last day(Much like Simon). He could still win the Hart.
Bertuzzi. Had a great year with 46 goals, but choked in round two of the playoffs. Was he hurt? Who knows. A great regular season nonetheless.
Cloutier. Player of the month in November. Solid vs. St. Louis in Round one, but should have been on the ice in games 6 and 7 of round two.
The Sedin's. Started to show flashes of brilliance. They were actually finishing checks this year. Near the end they were producing at quite a good clip.
Linden. What can you say? 110% every single night. Some guys on this team could learn a lot from him.
Ohlund. The late season meltdown shows what he means to this team.
Jovonovski. Five goals during the season. Seven in the playoffs. Not too shabby.
There will be a poll with the players listed above. These are only my choices. If there is someone who you feel deserves COTY, post his name, and give a 3000 word essay as to why you think this.