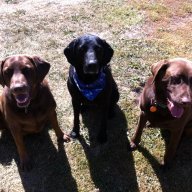 Est

Jul 4, 2001
Messages

6,106
Reaction score

273
Location
Tokens
Dirty Money
The season is finally here. You can feel the excitment. Will The Canucks make the playoffs? Will they do some damage when they get there? Who will win TheRob's Canuck of the Year? Who knows.
All I know is this. TheRob's Canuck of the Preseason is
Fedor "Frodo" Federov
. This guy played a measly 10 games for the Moose last year and wasn't expected to even contend for a spot this year. He comes in, scores 4 goals, and looks dangerous every night. He was amazing at game all the TTPers went to(I think
)Tonight he'll play with Linden and Hlavich. Why do I think he'll be COTW a few times?
Tune in Mondays for TheRob's COTW.
Discuss.