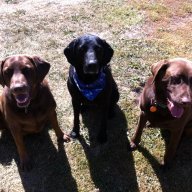 Est

Jul 4, 2001
Messages

6,106
Reaction score

274
Location
Tokens
Dirty Money
Who will win? Who cares?
Seriously though, I'm thinking Minnesota is a team of destiny. They will win this series in seven
and then go on to beat the Sens in the final. I won't be watching though. My hockey season ended last night. Someone PM me when this and the other series is over, and I'll put up a poll for the final.