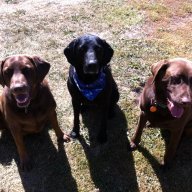 Est

Jul 4, 2001
Messages

6,106
Reaction score

274
Location
Tokens
Dirty Money
I know this is a little bit early, but what the fcuk.
I want to get an early handle on who is interested. Obviously, it is Team TTP so you must be a TTPer to be eligible. There are already around 10 guys confirmed, so that leaves about 10 to 12 spots availible. It will be a first come first serve thing with the guys from last year having first dibs. The cost will be around $30 and that will include a Team TTP T-shirt. I have to have the cash in by the end of February so I want to make sure that we'll have a full compliment of bastards to send up.
Also, I'm going to beg Jinky to manage this year. The man is a legend in Penticton and on TTP. He should be there with us.
Ok, who's in?