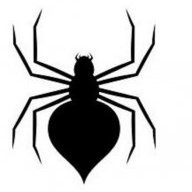 Est

Jul 28, 2001
Messages

3,068
Reaction score

11
Location
Tokens
Dirty Money
General "Chit-Chat"
Okay, screw any of you that say anything bad about this
new
thread.
I was looking for a place to post this. I know sometimes
several
of us are not sure where or when to say stuff. (Okay Jinks, I know you don't get me 16/13s of the time).
Since we don't have 'three way' PMing , or foursomes for that matter...here goes. This is for 5Bigguns, Max Blink and any others who enjoy this 'lerbal' tasting bzzr
In the spirit of Carnival Boyz, "CHEERS"
(damn, the
"Carib"
logo is too big! Well, just imagine a cold frosty one)
MBlink, is Jilks going down? My parents are going for a month!
+SCisworriedthatregsiwillthinkthatwasadvertising