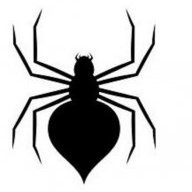 Est

Jul 28, 2001
Messages

3,068
Reaction score

11
Location
Tokens
Dirty Money
Who will be the Stown champs tonight?
Hey HBDECHEATERS, I found out that the game tonight is for 1st and 2nd place. Just a reminder that the game is at 7:50, or you might want to call ahead and find out if they have shuffled things around (yet once again).
Jimmy-do you think 'we' can pull this off?
Kurgan - um, well, is it your first game for the night or third?
Dark Ang. - maditory shooting practice prior to the game
Vincent - please read the above statment
Auntie Jinks - bringing your brother?
Regsi - you coming?
Showman-bring your wig!
Okay, SC has her motivational speach ready for tonight - so get your game faces on, and I'll see you there!
~scwantstowin