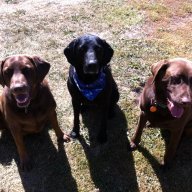 Est

Jul 4, 2001
Messages

6,106
Reaction score

274
Location
Tokens
Dirty Money
TheRob wants to know who does it and where. Let's here some stories of epic journeys up the Chief. Personally I've never climbed there, but plan on changing that this summer. What about Top Roping out at the Smoke Bluffs, or at Lighthouse Park. I've been to Lighthouse, and it was great. I have a guidebook for the Harrison Bluffs that will be getting good usage this summer as well. I've also done some Top Roping up in Canmore, but I can't remember the name of the place.
What about indoor? I climb at a gym out in Maple Ridge called The Rock Wall. Pretty original name.
It used to be called Rockreation. It's pretty good. Lot's of different routes for all levels of climbers. Myself, indoor I'm a solid 5'9 - 5'10 climber. Outdoors, probably about a 5'9. There is a new gym opened up in Coquitlam that looks great. Hopefully I'll get out there soon.
I know there has to be some people here who climb.