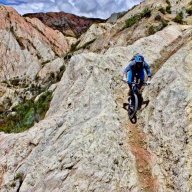 Est

Jul 23, 2001
Messages

15,270
Reaction score

3,738
Location
Tokens
Dirty Money
Graham Roxborough (co-coach @ Trinity) from our squad had a bunch of free tickets to Mel Gibson's "The Passion of Christ" last night, so a bunch of us took our wives out for the evening.

All I can say about this is what an intense two hours. It wasn't at all what I expected. Basically, it takes you through the last days of Christ's life and the crucifixion. I will not say this is an entertaining film, but it sure is powerful, and brutally graphic. There wasn't a lot of chatter in leaving the theater, and many stayed in their seats well after to absorb what they just saw.

As far as accuracy goes, I'll have to leave it to others. I'm not a practicing Christian, nor do I actively practice any religion. I do have my beliefs. I can say this: the Trinity guys on our squad said that many religious educators in the area, and pastors, have stated that the accuracy as far as being consistent to the bible is nuts on (in their opinions). I spoke w/ my wife about it too. As a Muslim growing up studying Islam, she found that the historical depiction, and Christ's message, was very accurate to the Quoran. The only part she questioned was more of the assumption (as it really wasn't preached or spoken) that Christ is / was the true son of God, where Muslims believe there is only one God and Jesus was a prophet. Other than that, the historical content, as she understands it, was consistent with what is written in the Quoran.

The movie isn't preachy at all. The only word to describe it is "Powerful". I took it in expecting it to be a bit preachy, but it wasn't. I left with the impression that we had just witnessed Gibson's interpretation of the historical sequence of events of Christ in his last days, and he sure didn't hold back.