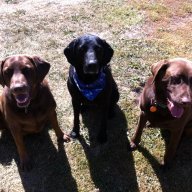 Est

Jul 4, 2001
Messages

6,106
Reaction score

274
Location
Tokens
Dirty Money
A look at the 34 players invited to the Canadian men's Olympic hockey team camp, Sept. 4-7 in Calgary (with NHL team, age, and synopsis, x-denotes already named to team in March):


Forwards

Mario Lemieux, Pittsburgh: 35, one of greatest stickhandlers of all time who has thrived on the big Olympic ice in the past, usually a centre but likely to be used on Canada's wings, eagerness for first Olympic experience should see him excel.

Joe Sakic, Colorado: 32, master at using body to protect puck, quick acceleration makes him elusive and sets up accurate wrist shots, obvious first-line centre, missed medal games in Nagano after being injured.

Steve Yzerman, Detroit: 36, accomplished scorer who has become complete two-way player, was solid contributor in Nagano, could centre second or third line.

Paul Kariya, Anaheim: 26, pure goal scorer and outstanding playmaker, style reminiscent of Wayne Gretzky, would fly on a Yzerman's wing, missed Nagano due to injury.

Owen Nolan, San Jose: 29, big, tough, prolific scorer, will skate over opponents to get to the net, thrives in slot on power plays, wasn't on Nagano team and pumped for first Olympic experience.

Eric Lindros, free agent: 28, dominant impact player when at his best, express train on skates but possibly only one more concussion away from retirement, hasn't been in a game since concussion in spring 2000.

Joe Nieuwendyk, Dallas: 34, tied with Lindros with team-high five points in Nagano, best hands in NHL for deflecting pucks in from front of the crease, slowed by injuries in recent years, hard to see where he fits in.

Theoren Fleury, NY Rangers: 33, spent spring in a rehab centre and now eager to resume career, one of grittiest little men with scoring touch to lace on skates, speed was an asset in Nagano and could be again in Salt Lake City.

Keith Primeau, Philadelphia: 29, plays centre for Flyers but strength, size and work along boards would be of best use on a wing with Canada's team, solid play in Nagano has not been forgotten.

Pierre Turgeon, Dallas: 31, has become more of a two-way player of late, top point producer who could thrive on the large Olympic ice, elusive skater and terrific passer, has long deserved this chance.

Mark Recchi, Philadelphia: 33, speed on wing and scoring knack biggest asset, has developed into effective penalty killer, always in motion, shot blanks in Nagano.

Mike Peca, N.Y. Islanders: 27, sat out 2000-2001 season in contract dispute with Buffalo Sabres and remains to be seen if still has what it takes, ideal checking line centre if rust not too thick, sensational at world championship in May before getting hurt.

Ryan Smyth, Edmonton: 25, plays with a fearless, drive-to-the-net style, quick on rebounds, works with a contagious enthusiasm, too young last time but ready now; Canada's leader at worlds in Germany.

Jason Arnott, New Jersey: 26, can be one of NHL's premier centres when in the mood, enhanced his reputation when he scored Cup-clinching goal in 2000 and degraded same reputation with poor 2001 title series effort.

Anson Carter, Edmonton: 27, tough cookie who can also score, smart, type of role player every team needs.

Simon Gagne, Philadelphia: 21, fast and premier sniper best suited for a wing with Canada, among youngest players invited.

Alex Tanguay, Colorado: 21, speedy and developing as a potent shooter, playing on Sakic's line with Avs has speeded his development, spot on Sakic's line at Winter Games makes sense.

Brenden Morrow, Dallas: 22, rambunctious digger, checking pest filling a role similar to the one Carter wants.


Defencemen

Chris Pronger, St. Louis: 26, NHL's best defenceman, six foot eight in skates and impossible to get around, punishes those who try, power-play cannon, quick to jumpstart transition game.

Rob Blake, Colorado: 31, one of hardest open-ice hitters in NHL, also has an offensive flair and terrific shot from the wing, a power-play key.

Scott Niedermayer, New Jersey: 28, tougher hitter along boards than most realize, fast skater who can lead rushes, ideal for quick transition game team wants to employ.

Al MacInnis, St. Louis: 38, one of oldest invited but still has wheels, positional play as strong as ever, one of hardest shots in NHL, a fixture on power plays.

Adam Foote, Colorado: 30, hard-rock smasher who loves to drop opposition forwards who have the nerve to approach his team's crease, valuable foot soldier, deceiving foot speed and quickness, should round out top five final blue-line picks.

Eric Desjardins, Philadelphia: 32, strong positional play, great in protecting front of own net, can carry puck out of own end but would be used in stay-at-home role.

Scott Stevens, New Jersey: 37, everybody says he's too slow but Devils captain was good enough to be 2000 playoff MVP, devastating open-ice hitter, likely will wind up being one of six men fighting for seventh and only remaining blue-line berth.

Richard Matvichuk, Dallas: 28, mobile two-way defenceman who will stay at home when his partner rushes up the ice, fearless approach has led to numerous injuries, surprise invitee.

Ed Jovanovski, Vancouver: 25, emerging hard-rock defender who is become a more disciplined and effective player than he used to be, can contribute offensively, too, has made end-to-end rushes part of his repertoire.

Wade Redden, Ottawa: 24, one of the most highly rated young defencemen in the NHL, smooth, can move puck quickly and smartly, doubters began lining up after lacklustre 2001 playoff series against Toronto.

Derek Morris, Calgary: 22, good skater, rushes the puck effectively, hard hitter, won't be satisfied just to get invitation nonetheless is a longshot candidate.

Eric Brewer, Edmonton: 22, skating and puck-control traits similar to Niedermayer although not as advanced, considered sure-shot future all-star material, might be the young blue-line stud team is looking for.


Goaltenders

Patrick Roy, Colorado: 35, winningest goalie in NHL history proved in leading Avalanche to title this year that he's not over the hill, dangerous to his team outside his crease, won't be satisfied to ride the bench.

Martin Brodeur, New Jersey: 29, as cool and consistent as they come, best among NHL goalies handling the puck with stick, cuts angles better than most, team player will accept secondary role if asked as was case in Nagano.

Curtis Joseph, Toronto: 34, acrobatic, gives team a chance to win games that appear lost, didn't dress for a game in Nagano and deserves better this time, only goalie among four invited not to have a Stanley Cup.

Ed Belfour, Dallas: 36, habitually among save percentage leaders, up and down and all over the place, quirky, hot-headed, generally considered odd man out.


If you haven't seen it, here is the camp roster for Olympic team. Any thoughts? Only around 200 days to go.