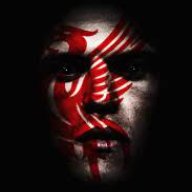 Staff member
Total Bastard
Est

Jun 28, 2001
Messages

27,570
Reaction score

14,075
Location
Tokens
Dirty Money
I'm sure you are all aware by now that our very own Vic Bianchin passed away last week. This coming issue I would be most pleased if we can build a fond farewell to Vic from the football community. For the character he was, a simple obituary does not serve him justice. I would like instead to compile a bevy of parting shots from those that knew Vic, and especially those that worked with him.

Love him or hate him, Vic was good for our game, and kept writing his special brand of diatribe until the last moment. In fact, many (if not most) of us had no idea Vic was as ill as he was, and I personally expected to be fielding his Peppered Facts for some time to come.

He's gone, but certainly not forgotten and I ask you all to take a moment to send me (quickly please - this week) your memories of Vic. The form it takes is in your hands. A simple farewell, a witty memory, a bold revelation, a Vicism, whatever it takes to pay your respects.

Len McAdams of the PCSL has forwarded the first such ode to Vic (thanks Len) and I heartily request that others follow his lead. When we're done, I hope to build a page that Vic himself would be quietly proud of. My only request is that you keep it honest, colourful and concise, and send to me via email this week. Also, if you know someone who would like to contribute, please forward this email to them.

Cheers

--

Chris J. Vaughan Griffiths

World Football Pages

2012 Hamilton Street, New Westminster, BC V3M 2P6

604.521.6311

worldfootballpages@telus.net http://www3.telus.net/worldfootballpages
Post here if you like and I'll make sure that Chris is made aware of the thread here and take what he likes for the magazine and website.
I'll start by just pointing to Vic's very own "who's a wanker" thread here on TTP:
http://www.takethepiss.com/community/showthread.php?s=&threadid=1963
If anything, it shows that Vic did stir the pot enough to make people notice and talking
I never met the man, but my condolences to his family are sincere.
Cheers,
~Regs.