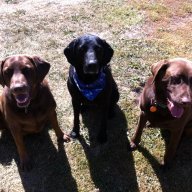 Est

Jul 4, 2001
Messages

6,106
Reaction score

274
Location
Tokens
Dirty Money
UEFA nixes 'golden-goal' rule

Sports Network

4/28/2003

Nyon, Switzerland (Sports Network) - European soccer's governing body UEFA on Monday announced the nixing of the 'golden goal' from knock-out competition rounds, beginning with next month's UEFA Cup and Champions League finals.

UEFA instead is implementing a 'silver goal' rule, which will call for 15 minutes of added time if teams are level after the 90 minutes of normal regulation time. If one side is ahead after the full 15 minutes is played, then it will be declared the winner.

If there is still a draw after the first 15 minutes, then a second 15 will be played. If teams are still tied after 30 minutes of extra time, a penalty round will then ensue.

Under the now-former 'golden goal' a match would be called as soon as one team scored in extra time.

"We believe that this will be good for clubs, players and fans," UEFA communications and public affairs director Mike Lee said on the UEFA web site. "We have addressed the problems created by the golden goal which many in the game have identified. The new system will encourage positive football in the extra-time period, and produce a sensible and fairer ending to a game."

The golden goal rule was used to decide the 1996 and 2000 European Championship finals.
Still think they should play until there is a winner. PK's are gay. Ask Westside.