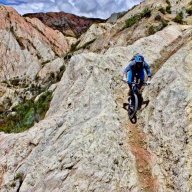 Est

Jul 23, 2001
Messages

15,280
Reaction score

3,740
Location
Tokens
Dirty Money
Well, training camp is almost upon us...can't wait!

Reports out of 8-rinks say Daniella Sedin is looking great. Heaven forbid, he is apparently (gasp) ripped! Apparently, he's maintained 200 lbs, but dropped a substantial amount of body fat. I even heard one radio report (Jovonoski was a guest on the Team yesterday) saying he's doing the Grouse Grind in about 36 minutes!

In withdrawal and in need of hockey fix,

Dude.