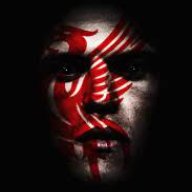 Staff member
Total Bastard
Est

Jun 28, 2001
Messages

27,563
Reaction score

14,069
Location
Tokens
Dirty Money
Iraq soccer stadium receives coalition funding

Civil Affairs personnel have made the final payment of $8,600 to fund the
construction of a new soccer stadium in Nassir Wa Salaam. Once complete, the
project will provide a first-class recreational facility and meeting place
for the 153,000 residents of the area.

The money distributed was provided by the 82nd Airborne Division's
Commander's Emergency Relief Payment program.

In an effort demonstrating the Coalition's commitment to the Iraqi Police,
civil affairs personnel with 1st Brigade of the 82nd verified completion of
a CERP-funded project to increase the force protection levels around the Al
Jazeera Police Station in Ar Ramadi. The initiative emplaced concrete
barriers around the station.

Civil affairs teams with 3rd Armored Cavalry Regiment accompanied the
regimental surgeon and conducted a medical assessment of two local villages
near Ar Rutbah. The team addressed the residents' concerns about fuel and
water and distributed humanitarian assistance to the 165 residents of that
area.

The visit fostered a positive relationship between Coalition forces and
residents of the west who have less frequent exposure to our forces.