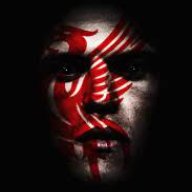 Staff member
Total Bastard
Est

Jun 28, 2001
Messages

27,567
Reaction score

14,072
Location
Tokens
Dirty Money
Greeks to launch own Euro 2012 bid

Greece is hoping to launch a bid to host the 2012 European Football Championship, after failing in a joint bid with Turkey to host the 2008 tournament.

President of the Greek Football Association, Vassilis Gagatsis, told reporters that discussions will be held with government authorities and, if they are given the go ahead, Greece will launch a serious solo bid for 2012.

The Greek-Turkish bid showed some major flaws, including inadequate stadiums, but with Greece having constructed or renovated some major stadiums around the country for this year's Olympic Games, they now find themselves in a position to launch a very strong bid indeed.

New stadium projects have recently been completed in Volos, central Greece, Heraklion, on the Island of Crete, the southern city of Patras, with two further stadiums in the northern port of Thessaloniki having been renovated.

Of course, Greece unexpectedly won this year's European Championship and this excellent result can only enhance their chances of a successful bid in the future.