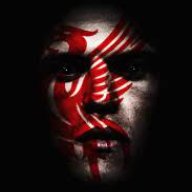 Staff member
Total Bastard
Est

Jun 28, 2001
Messages

27,578
Reaction score

14,080
Location
Tokens
Dirty Money
Fratton Park improvements (29 July 2004)

English Premier League club, Portsmouth, have been given the green light for a £125million redevelopment of its Fratton Park facility, after permission was granted for work to start, at a local council meeting held earlier this week.

Refurbishment of the 'Pompey' stadium is due be carried out in two phases. Initially, the ground's seating-capacity will be raised from its current 20,000 to 28,000, before it is later further increased to 35,000 during the second phase of its redevelopment.

Portsmouth chairman, Milan Mandaric, confirmed his intention to bring prosperity to the south coast club, when he said, "I promised fans, when I first came here, that I would deliver a Premier League team and a stadium to match. One dream was fulfilled and now the other is not far behind - and it will be a wonderful sight to behold!"