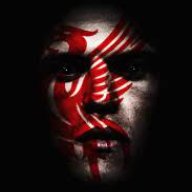 Staff member
Total Bastard
Est

Jun 28, 2001
Messages

27,582
Reaction score

14,083
Location
Tokens
Dirty Money
Colorado Rapids unveil soccer stadium plans (29 July 2004)

Major League Soccer's 'Colorado Rapids' have just become the latest US team to announce plans to build their own soccer-specific stadium, a $130million project to be located some nine miles northeast of downtown Denver.

Rapids current owners, Kroenke Sports Enterprises, in partnership with officials from Commerce City, have unveiled their plans for a 20,000-seat soccer stadium complex, to include youth playing fields, a retail development and a new Civic Centre for the local council.

Part funding for the project should come from a $64million bond issue, which Commerce City residents get the chance to vote on in November. Assuming the vote is successful, construction will start early next year and it is hoped the stadium will open in the spring of 2007.

Prolific stadium designers, HOK Sport+Venue+Event, have already been announced as project architects and Commerce City will provide 160acres for the stadium and playing fields. KSE are expected to purchase a further 200acres for the commercial and retail developments.