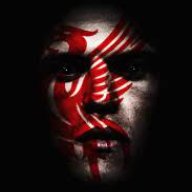 Staff member
Total Bastard
Est

Jun 28, 2001
Messages

27,581
Reaction score

14,082
Location
Tokens
Dirty Money
Cold drinks war heats up at Wembley (30 July 2004)

As construction progresses on the new Wembley Stadium, officials are trying to play down a potentially sticky naming-rights deal with the Coca-Cola company, which could potentially leave a bad taste in the mouths of the English Football Association.

Although soft-drinks manufacturer Pepsi currently enjoy a healthy business relationship with the FA, according to the journal Marketing Week, the rival Coca-Cola concern has recently held talks with the Wembley authorities, about it becoming the official sponsorship partner for the new venue.

In fact, Coca-Cola is possibly in line to actually own a part of the venue anyway, through its already agreed sponsorship of the new Wembley Way access road, a deal estimated to be worth close to a cool £2million.

On the other hand, Pepsi, through its existing sponsorship links with the FA, is already guaranteed a significant amount of advertising-hoarding space throughout the new stadium complex.

Taking all this into account, it seems likely that fierce competition between the two global soft-drinks conglomerates will continue to bubble away nicely for a long time yet, a prediction that will quietly delight the new Wembley Stadium authorities!