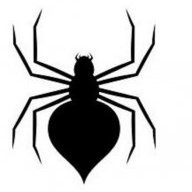 Est

Jul 28, 2001
Messages

3,068
Reaction score

11
Location
Tokens
Dirty Money
Okay gang,
this one is for Showtime and his thoughts yesterday when he said "I can't wait for summer coed to start". Is it too early to start the banter, or is it early enough to put our two cents in and make sure this season starts out on the left foot?
As for the indoor stuff, I'll start with the 'pricing', then comment on the 'quality of play', then finish with the 'last word on every post' (right Kurgan?).
Keeper, your thoughts are needed here...
Showman, as always, put in your bits...
Zeus, get your thoughts together (I know it may take awhile)
Jimmy H, is the 'rorange' going to form as one, or do we want to keep the rival going?
Tryhard F.C. vs. "Trying Hard FC" - Burkes, this one can be your aim!
~scisboredtodayandgettingpaidtoskateboardwithtroubledyouth!