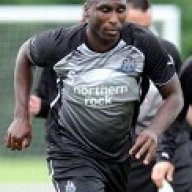 Est

Jul 8, 2001
Messages

725
Reaction score

59
Location
Tokens
Dirty Money
Canada's Forrest in Testicular Cancer Operation

October 12, 2001

OTTAWA (Reuters) - Goalkeeper Craig Forrest, 34, has had surgery for suspected testicular cancer, the Canadian Soccer Association said Friday.


Forrest, who is reserve keeper for English premier league side West Ham United, is due to have further tests next week, but told national team officials that he was optimistic.


"I am very confident and optimistic it will be okay, though it is possible that even if the scan comes up negative I will still have to have some treatment as a precaution," Forrest said.


West Ham manager Glenn Roeder told the club's official Web site his thoughts were with the player and his family.


"It was a shock to everybody, not just myself but the staff and the players, to hear that Craig needed this operation for suspected testicular cancer," he said.


"When I sat the players down to explain to them that Craig was going in for this operation most of them didn't know, and all their thoughts are with him."