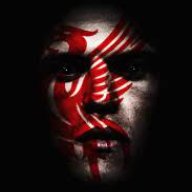 Staff member
Total Bastard
Est

Jun 28, 2001
Messages

27,579
Reaction score

14,080
Location
Tokens
Dirty Money
Sensei, take a look at this...
By Reedy (Reedy) on Tuesday, February 9, 1999 - 01:26 pm:
Lads,

After reviewing young Mikey's soccer resume I thought an appropriate nickname would be something like "the funnel" or even "wet paper bag." But that would be too easy and it might shatter the boy's confidence (which seems to be increasing by the minute).

Instead, I propose the following: HANSON.

The band Hanson is a symbol of his youth and inexperience and rumor has it that Mikey (Hanson) is at the same awkward voice-changing stage in life as little Taylor H.

Commments?


Roy,

I would consider it a pleasure to come play with the youngsters...I'll wear my flip flops just to make it fair.
You can thank Reedy with a spendid bouquet (sp?) of flowers at his upcoming nuptials
~TB.