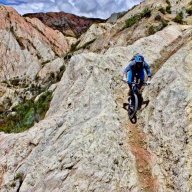 Est

Jul 23, 2001
Messages

15,286
Reaction score

3,743
Location
Tokens
Dirty Money
Maybe this thread will fly, maybe it won't...

Here's an opportunity to give teammates a bit of recognition every week for having a great match. Let's keep the piss taking to a minimum (we have a thread for that). At the end of the season, we can see whose name has come up the most!

I'll start things off: Week 7,
SFC (1) vs. Poco Dominion (4). We (SFC) were extremely unimpressive (obviously), but recognition needs to go out to our back-up keeper, Brian McNeil, who came in at 3-0, and turned away a slew of good chances for Poco. He couldn't really be faulted on the one goal he had against. Vocal and strong in the box.

Tough call for the Poco lads...nobody really stood out, but the team played really well as a unit. I'd have to say Greg Burkett (sp?) had a really strong match- starting at sweeper, then moving to mid in the 2nd. 90 strong minutes.