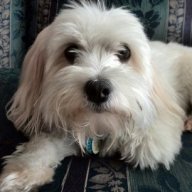 Est

Oct 7, 2001
Messages

1,514
Reaction score

21
Location
Tokens
Dirty Money
Sky Sports article has the England coach wanting to use unlimited subs in friendlies which makes soccer purists cringe and VMSL President, Willi Azzi, threaten to resign if this comes to the VMSL.

What do others think? I personally like the rule for BC soccer to be the one used in our national and BC Soccer men's open competitions. 5 subs during play stoppage and unlimited at the half. This means that on an 18 man roster that everyone could get in if they did 5 during play stoppage and two at the half without sub slips.

ERIKSSON'S DEFENSIVE WOES
Tuesday 17th February 2004

Sven Goran Eriksson admitted that his defensive problems were at the forefront of his mind ahead of England's friendly match against Portugal in Faro on Wednesday evening.
Eriksson, who suggested he will play Ledley King alongside Gareth Southgate, is hoping that he is not facing such severe defensive problems ahead of the European Championships - with many of his first choices unavailable for the game.

"It is unlucky that four defenders are out for this game," said Eriksson. Those four, [Rio] Ferdinand, [Sol] Campbell, [John] Terry and [Jonathan] Woodgate are not just good players in England but also in Europe and the world.

"I hope that Ledley King can handle things at this level. We will have the answer tomorrow but I'm sure he can.

"I have no other problems, David Beckham is fit and so are the rest of the 22 I have available now.

"With four defenders missing we must play Ledley King and Southgate who have never played together before.

"But when we take on Sweden I would hope to have all of them ready. I need to know exactly who the two starters will be."

Eriksson dismissed the idea that the door was closed to those fit players not included in the squad, stating that people have four months in which to prove they are worthy of travelling back to Portugal for Euro 2004.

"No, no, no," insisted Eriksson, "The door is absolutely not shut.

"I if I had to pick a squad today then it would be difficult, but there are four months left.

"It is up to the players themselves to get in the squad. Players could come in. The door is not closed."

Eriksson, who would not discuss the stories about his contract or a return to club football, also appealed for Fifa to change their minds about rule changes that limited substitutions in international friendlies.

"I don't know what is going to happen," admitted Eriksson. "I hope it [the current free situation] is not changed.

"As I have always said the friendly games are an important time to take a look at new players.

"It is important that we are allowed to make substitutions to see new players.

"I'm sure you could not find one of my colleagues that agrees that we should only be able to change five players.

"I think it would be a big mistake if they [Fifa] choose to change that."