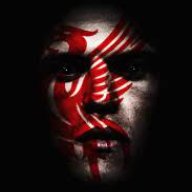 Staff member
Total Bastard
Est

Jun 28, 2001
Messages

27,567
Reaction score

14,070
Location
Tokens
Dirty Money
In the latest
World Football Pages
issue, a TTP sponsor by the way, comes this:
Just a simple request really - to put the [Fraser Valley Soccer League] Premier standings in the paper rather than the VMSL Div 2 Cat League. For God's sake, I am sure many footballers that are on [TakeThePiss.com] would appreciate this.
-Shawn
The standings are now in the paper but at the expense of the VMSL Div 1 & 2 CAT standings
Here's what the editor retorted:
WHO KNEW?: According to the letter at top of page, received mere moments before press time, WFP has been neglectful of BC's most entertaining football. Thanks Shawn for enlightening all of us, especially Willy Azzi!
~Regs.