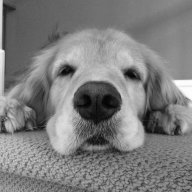 Est

Jul 3, 2001
Messages

1,909
Reaction score

423
Tokens
Dirty Money
Enough yipping and yapping about ourselves or our peers. The ones who really matter are our kids and their accomplishments on and off the field. I don't believe that we should use this thread to spout off about every little achievement our kids attain but I do sense that we purposely omit some deserved crowing so not to appear too self-centered.
Case in point; 5bigtoes has been silent while his 12/13 year old son is tearing it up in Ireland. Garrett is a member of the U-13 BC team touring Ireland and I believe he returns home tomorrow. Hat tricks and multiple goal games, young Garrett is quite the phenom by all accounts. Dundee United's youth team was one of his victims, and I'm sure young Garrett is turning some heads.
Lucky for Garrett, 5BT's is a great dad who will not allow his son to be used and abused and ultimately burned out at a young age.
Well done 5BT's and kudos to both your and Mrs. 5BT's DNA and the act of copulation. After all, that is as far as your contribution to this phenom in the making named Garrett goes.