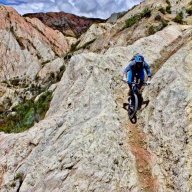 Est

Jul 23, 2001
Messages

15,275
Reaction score

3,739
Location
Tokens
Dirty Money
Enough is enough.

Yesterday, Canada won a Silver at the Commonwealth games in Women's Lawn Boling. Yes, Lawn Bowling. Kind of like curling, but on grass. Or even bowling…on grass.

This leads me to the topic of this thread: what is currently classified as sport, but shouldn't be? In my opinion, to be classified as a "sport", the sport has to encompass the following elements, in some significant aspect: skill, speed, endurance, strength, and strategy.

Therefore, it infuriates me that these pastimes are classified as "Sport":

· Curling
· Bowling
· Lawn Bowling
· Skeet shooting
· Archery (unless it involves actually hunting down a moving target)
· Golf
· Sailing
· Darts (sorry, Captain…love yah man!)

It embarrasses me that Canada dominates "sports" like curling and lawn bowling at these major events. Maybe we should include these events in a new competition, like the "Couch Potato Games", or the "Busted-up and Retired Athletes Who Still Need to Compete at Something Games" (lord knows I'll be joining this group in 1-2 years).

As our friendly neighborhood Nazi moderator TheRob would say (love you too TR), discuss!