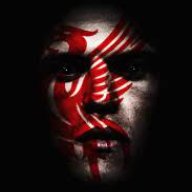 Staff member
Total Bastard
Est

Jun 28, 2001
Messages

27,567
Reaction score

14,072
Location
Tokens
Dirty Money
A Gallup poll indicates Canadians support an invasion to topple the regime of Iraqi President Saddam Hussein, by a 52 to 43 per cent margin, the highest level of support among the four U.S. allies polled.
What do TTPers think?
Personally I think the US is in trouble if they can't come up with concrete evidence to support a reason for an attack. This is not just to high levels of government - more important is probably public perception. The problem for me is that these days I don't really trust anything the US government says.
Let the propoganda machine roll
~Regs.