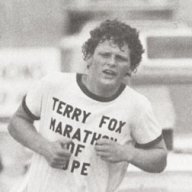 Est

Jul 20, 2001
Messages

1,285
Reaction score

338
Location
Tokens
Dirty Money
Got an opening in my foursome

Here's what I was thinking:

You're going golfing with some buddies, you book a foursome but only have 2 or 3 guys in your group able to make it.

I'm sure there are people on TTP would be willing to fill your empty spots.

What I'm proposing is that you post where and when you're golfing here on TTP to see if anybody can fill out your foursome. People can reply via a post or PM if they can make it.

This way you get to meet some of your fellow TTP'ers and you're not stuck canceling a tee time or getting stuck with somebody you don't know.

What do you think?