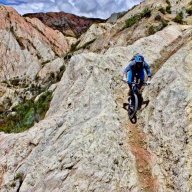 Est

Jul 23, 2001
Messages

15,267
Reaction score

3,734
Location
Tokens
Dirty Money
This thread is dedicated to posting good human interest stories. Rules:
~Can not be directly related to current events
~Must have a human interest element to it, ie: a story about exceptional personal achievement, sacrifice, inspiration, or struggle.
You typically come across these types of stories in the smaller newspapers or magazines, although this one appeared in The Province this morning. I don't typically read Howard Tsumura's stuff (don't like his writing, and don't like basketball), but this one caught my eye. You don't often read of hear about young people who are so dedicated to sports, education, and excellence. You'd think that with all of the negative stories out there about youth violence and indifference, concepts like commitment to athletics, team, and school are lost concepts. Personally, I remember it very differently in school, where a good portion of the student body was dedicated to bettering themselves for their future...but somehow a few bad apples tend to take the spotlight away from all the good ones.
Anyhow,
enjoy.