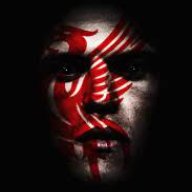 Staff member
Total Bastard
Est

Jun 28, 2001
Messages

27,567
Reaction score

14,072
Location
Tokens
Dirty Money
Well, it's apparently a highly controversial subject these days and I wasn't going to bring it up for discussion here on TTP but since Rex asked
here
, I thought why not?
So, are you in favour of legalizing it or not? Personally, I'm on the fence on this one. Actually, strike that... I'm not about to state I could go either way
So I say "no". Keep the definition of marriage as it is. All this talk of equal rights, human rights, etc. is making my head spin
Other opinions?
~Regs.