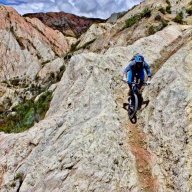 Est

Jul 23, 2001
Messages

15,282
Reaction score

3,742
Location
Tokens
Dirty Money
Every year free agency comes around, I get depressed. As a Canucks fan, it becomes more and more apparent every year that we will not be able to keep up with the "have" teams of the league the way salaries are going.

Right now, thanks to some great management by Brian Burke and Dave Noonis, the 'Nucks are looking good for the next couple of years, BUT…unless the league brings in a hard cap with the next collective bargaining agreement, I can't see us keeping any of our cornerstone players.

Check out these numbers:

· Bobby Holick- ~9 mil / year over I think 5 years (Rangers- cokc suckers!)
· Bill Guerrin- expected to sign with either the Rangers or Stars for around the same.
· Robert Lang- 5 mil / year from the capitals (yes, I said Robert Lang)
· Tony Amonte- will probably get ~7 mil / year on a long-term deal from one of the big money teams.

This is just the start. How can the Canucks expect to make a fair pitch to Andrew Cassels with numbers like that flying around? Worse, what happens to Todd Bertuzzi in a couple of years when his deal runs out? If he simply stays at the same level as he played at last year, he's already a better player than any of the guys mentioned above. Nassy too. Sure, Bobby Holick has proven himself in the finals, but I'd compare him more to someone like Michael Peca. I'm sorry, but Holick isn't worthy of 9 mil / year (good for him though- God bless open markets and irresponsible owners).

Yes- the NHL needs a hard cap, but more to police the owners themselves, not the player agents. Revenue sharing would help tremendously. And while we're at it, world peace, an end to starvation, poverty, and general needless suffering would be nice too.