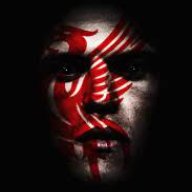 Staff member
Total Bastard
Est

Jun 28, 2001
Messages

27,570
Reaction score

14,075
Location
Tokens
Dirty Money
Unclaimed cash to charities

Charities are likely to benefit soon from monies that haven't been claimed from financial institutions or the government by those to whom they're owed.

Finance Minister Gary Collins introduced in teh legislature yesterday a bill that would turn the administration of unclaimed monies over to the Vancouver Foundation. The foundation will manage a seperate society, the B.C. Unclaimed Property Society, which will take over from government the job of making efforts to find owners of unclaimed property and evaluating and processing claims to the fund. About $15 million goes unclaimed by B.C. residents each year.
Miss TB would like to presently thank the Liberal government and the Vancouver Foundation for the opportunity and offering her a position in the newly created society, even if she isn't a BCUP personally.
BCUPS - Specializing in small claims!
~Regs.