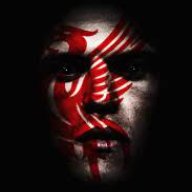 Staff member
Total Bastard
Est

Jun 28, 2001
Messages

27,578
Reaction score

14,080
Location
Tokens
Dirty Money
KNVB,
Set up a new email addy called
fines@dartschampionshipseries.com
Then open a paypal account using this addy.
Require DCS members to have a paypal account and put some monetary amount to each fineable offense which they can "pay" to your newly set-up email.
The fineable accounts fund will be used at future league nights to pay for nachos or whatever... you can then be guaranteed of 'free' nachos w/o depending upon fined players showing up on a given night.
Or put the collected fines towards the midseason tourney
Cheers,
~AOLuntilmondaynowapparently