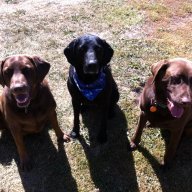 Est

Jul 4, 2001
Messages

6,106
Reaction score

274
Location
Tokens
Dirty Money
There has to be some Floyd fans out there. What a great band. They have put out some phenominal stuff haven't they? I remember seeing them(probably shouldn't should I?)at BC Place about ten years ago. I had a media pass so everything was free. They opened up with Astronomy Domine, and it was fcuking unreal.

So, what is your favorite Pink Floyd record? The old Syd Barret stuff? The Roger Waters stuff? Or the latest David Gilmour stuff.

For me, it has to be 1983's The Final Cut. This was Roger Waters at his lyrical best. The lyrics from that album are simply amazing. I don't know what compells him to sing of the war so much, I probably should do some research and see, but whatever it is, it has turned him into a genius. I've heard that the Final Cut were songs left over from The Wall album. If that is the case, then an album of cast offs turned out to be better then the album they're known for. Don't get me wrong. The Wall is a good album. The Final Cut is great.

Track listing

1. The Post War Dream (3:00)
2. Your Possible Pasts (4:21)
3. One of the Few (1:26)
4. The Hero's Return (2:58)
5. The Gunners Dream (5:04)
6. Paranoid Eyes (3:49)
7. Get Your Filthy Hands Off My Desert (1:19)
8. The Fletcher Memorial Home (4:10)
9. Southampton Dock (2:05)
10. The Final Cut (4:53)
11. Not Now John (5:03)
12. Two Suns in the Sunset (5:17)

they disembarked in 45
and no one spoke and no one smiled
there were too many spaces in the line
gathered at the cenotaph
all agreed with hand on heart
to sheath the sacrificial knifes

but now

she stands upon
south hampton dock
with her handkerchief
and her summer frock
clings to her wet body in the rain
in quiet desperation
knuckles
white upon the slippery reins
she bravely waves the boys goodbye again

Beautiful.

So? What is your favorite Pink Floyd Album?