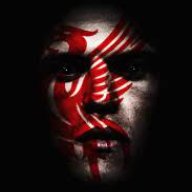 Staff member
Total Bastard
Est

Jun 28, 2001
Messages

27,578
Reaction score

14,080
Location
Tokens
Dirty Money
Liverpool to land £5m Kewell
Leeds forward Harry Kewell will sign a five-year deal with Liverpool on Wednesday for a knock-down £5m fee.

The 24-year-old Australian international will make the switch to Merseyside, after a late hitch threatened the deal.

"The issue was the transfer fee to be paid by Liverpool to Leeds - that has now been resolved," Kewell's agent Bernie Mandic told the BBC Sport website.

"So hopefully the lawyers will sort out the legal side of things very soon."

Reports said the deal hit a last-minute hitch over Kewell's claims for a £1.5m loyalty bonus.

But Mandic rejected such suggestions and claimed the problem was due to Leeds wanting more for their star.

"It is absolute nonsense," he added. "He has not asked for any payout for the last year of his contract and to suggest otherwise is a lie.

"There are no monies from the transfer fee from Liverpool to Leeds that will be paid to Harry Kewell.

"I have a letter signed by the chairman of Leeds giving me permission to find a club for Harry Kewell for £5m.
Things are looking up!
Who else here supports the reds? Sandman, Dap...?
~Regs.