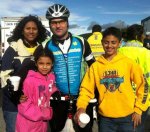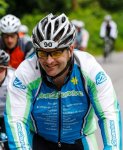 To my TTP brothers…
This is my 5th year taking part in this incredible event, organized by and incredible, 100% volunteer army. I'm happy to return as a rider, captain, and trainer for this hard core group of folks that makes me want to be a better person every time I ride with them. At 3:30 AM on June 22, 2013, we will ride out of Kelowna as a team, for 400 KM, and pull into Delta somewhere around 11:00 PM as a team. Nobody gets left behind. I am very proud to have been asked to be one of the ride captains and trainers for this epic day.
2009:
http://www.takethepiss.com/forums/c...neral-offtopic-banter/15045-dude-spandex.html
2010:
http://www.takethepiss.com/forums/c...banter/16280-dudes-ride-2-survive-2010-a.html
2011:
http://www.takethepiss.com/forums/c...banter/16812-dudes-ride-2-survive-2011-a.html
2012:
http://www.takethepiss.com/forums/c...c-banter/17194-dudes-2012-ride-2-survive.html
This year has hit close to home with Cancer, this disease we are all trying to end. The man I have dedicated my last four rides to- my father in law Mohammed Hussain- passed away in August 2012 after his long battle with Multiple Myeloma. He was an incredible man who always put others ahead of his own needs and desires. His passing was peaceful…he led a long and extremely fulfilling life, and although the disease finally took his life, he was able to live many good years after his diagnosis due to improvements in medication and treatments, made available through research that this ride is dedicated to. I know that when he finally did pass, it was with the knowledge that he'd led a long and happy life, and those around him had the time they needed- many years, in fact- to prepare. Mohammed was a test patient on some new treatments early in his diagnosis. Had it not been for the new treatments, he would have been gone much earlier than this past year. Although his passing has hit the family hard with grief, it is with some solace that he was able to live a very long and fulfilling life- even if his last 10 or so were battling the disease.
One of the, shall we say, sucky parts of being so entrenched in r2s is that you make friends who die. We all do…we all have in this game, for example, but in r2s it is a higher percentage, because many of my teammates have or are currently fighting the disease. One of those teammate is Jonathan Stibbs. I can't even recall if I'd written about John before, but here's is how I met him...
…well, on a bike, of course, but it was not a normal introduction. My first year riding was also Jon's. He was then a very fit early 50's guy. Great guy, strong rider. As I've often told, we all do a little intro the night before, talk about why we ride, and who we ride for. I told my story. The next day, on the very long ride up the Penask Summit (3+ hours) out of Kelowna, John rode up next to me and introduced himself. We didn't get to know each other at all in training, so this was our first meeting. He had remembered my story, and told me that he was in fact also currently fighting Multiple Myeloma. This floored me just a bit…I was amazed that he was able to train and do this ride. He was also happy to hear that treatments for my father in law were going well…and he had a very surreal outlook on life. He knew he was on borrowed time. He has had the agonizing talks with his wife and kids. He has made financial preparations. He knows his time will come, but is living every day like it's his last, while still trying to keep himself as alive as possible through treatment and medication.
We finished the day together that night…I saw the look in his eyes as he rolled into the store parking lot, and picked out his family.
He has continued to volunteer every year since, as his illness doesn't allow him train what he needs to…but he does ride the last mile into Delta with us, wearing his yellow jersey.
I don't know if I will ever have the strength to live with this disease, and fight it, like a lot of my friends have or do now. Or worse, have your children struck with it. I live in fear of that.
Jon has suffered a major setback and is now in the hospital fighting for his life…and this weighs heavy on a lot of us as we go into training. Jon likely won't be there.
This year has been very bad for cycling. Lance Armstrong, with blowing up his own cover-up, and most disappointing to me, the misuse and misappropriation of Livestrong funds has shaken the foundation of many who were supporters…fans of his, fans of his fight. As it turns out, it appears it was all a sham to make Lance richer. Maybe in the beginning his intentions were noble, but somewhere he went sideways.
Heroes…as a member of this board put it, the real heroes are in our community…coaches, mentors, volunteers giving of themselves without fanfare for the betterment of others. I ride to support those types of folks…Kerry, Vikki, and the whole organizing crew of the r2s. For my friend Jon, who I hope can be there. For all of my teammates, each and every one a hero of mine.
Please consider my cause this year for your charitable donations. Your money earns a sharpie spot on my legs or arms for your dedication.
Learn more:
Ride2Survive
Donate at:
https://www.kintera.org/faf/donorReg/donorPledge.asp?ievent=1041083&supId=353057232