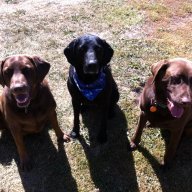 Est

Jul 4, 2001
Messages

6,106
Reaction score

274
Location
Tokens
Dirty Money
NHL releases award finalists
Canadian Press

4/30/2003

NEW YORK (CP) - Vancouver Canucks left-winger Markus Naslund, Colorado Avalanche centre Peter Forsberg and New Jersey Devils goaltender Martin Brodeur were named finalists for the NHL's Hart Trophy on Wednesday.

Forsberg and Naslund - with 106 points and 104 points respectively - were two of the league's three 100-point men this season while Brodeur led the NHL with 41 victories along. The Devils goalie also had a strong 2.02 goals-against average.

It's the first Hart Trophy nomination for all three.

Nominees for seven awards were announced, including the Hart, which is given to the league's most valuable player to his team.

Winners are to be announced June 12 at the league's televised awards night in Toronto.
Will our man Marcus win the Hart? Tune into CBC June 12 to see.