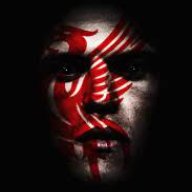 Staff member
Total Bastard
Est

Jun 28, 2001
Messages

27,567
Reaction score

14,070
Location
Tokens
Dirty Money
Co-ed

Keeper,

Did anyone from the league send you the playoff schedule yet?

Jim Holiday,

To answer your question the other day in the "new Auld forum", of course NC takes precedence over co-ed at this time of year, as much as it pains me to say. I think the HBDE could be struggling for numbers in any event as many players are either getting married (Colin and Janine tomorrow nite) or are on their honeymoon (CJ and Leigh)... the most I think that we could be missing due to NC is two since everyone plays on different teams (except for myself and Notty, but he can't play anyways due to a bad pin...).

And finally I'd just like to rant about Maverick's/the league for fcuking up our games... you'll note that the HBDE finished the regular season with one less game played... I think Mavericks owes us a round of Kilkennys and a shrimp ring...

~TB.