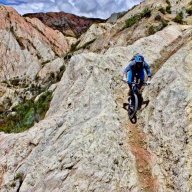 Est

Jul 23, 2001
Messages

15,168
Reaction score

3,688
Location
Tokens
Dirty Money
Your point being, the fitness testing levels are pretty high.
No matter what, those levels are very high standards to meet, and I think it`s a good thing to put that on all players as a preseason barometer.
I was pretty good, but not great at distance running back then. As a 16 year old about 2nd best on my soccer team, there was always someone better. And I worked a fair bit at it. But even you, as a swimmer, were pretty close to that level.
The 16-18 year range for young men is a magical period in life where overabundance of testosterone take over your body. Oh, to be skinny and strong again!