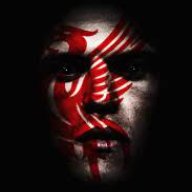 Staff member
Total Bastard
Est

Jun 28, 2001
Messages

27,563
Reaction score

14,069
Location
Tokens
Dirty Money
PREMIER DIVISION
Group A
West Van Legion
ICSF Inter
Croatia SC 'A'
Westside Rino's 'A'
Khalsa 96ers 'A'
SportsTown FC 'A'
Surrey United 'A'
Group B
Burnaby Canadians 'A'
AC Milan
Pegasus FC 'A'
Metro-Ford Wolves 'A'
Sapperton Rovers 'A'
Sporting Club 'A'
Argentina Athletics
DIVISION 1 CAT
Group A
West Van Colts
Croatia SC 'B'
Westside Rino's 'B'
Khalsa 96ers 'B'
SportsTown FC 'B'
Surrey United 'B'
Indo FC 'B'
Group B
Burnaby Canadians 'B'
Metro-Ford Wolves 'B'
Sapperton Rovers 'B'
Sporting Club 'B'
Norvan Saints
Deep Cove Alumni
Richmond United 'B'
DIVISION 1
Group A
Binger's Army
Clan Alumni
Norvan 'A'
WFC Bimini's
Meraloma 'A'
Serbian White Eagles
Peg-Olys
Club Ireland
Hagar's 'A'
Sikh Temple 'A'
Group B
Point Grey United
Firefighters 'A'
Richmond United 'A'
Lobbans 'A'
Deep Cove Royals
Portuguese Club
Shaheen SC
Norburn
Vancouver Olympics 'A'
Indo FC 'A'
DIVISION 2 CAT
Group A
WFC Rangers
Meraloma 'B'
Club Ireland 'B'
Hagar's 'B'
Bombastic SC 'C'
Sikh Temple Knights
Western Union Bulgaria
ICSF Calabria
Westside Rino's 'C'
Bosna Kosovo
Group B
Firefighters C'lects
Lobbans 'B'
Vancouver Olympics 'B'
Indo FC 'C'
City FC Global
Elephant Walk Socceroos
Metro-Ford United
Surrey United 'C'
Bombastic SC 'B'
North Shore United Falcons
DIVISION 2
Group A
Bombastic SC 'A'
United Nationals
Westside Knights
NK Hrvat
Bosna SC
Western Union Polska
Westside C-men
Point Grey Rangers 'B'
Point Grey Strikers 'A'
'B' United
Group B
Optima FC
Canadian Ismaili SC
Burnaby Fury
Alemania SC
Nomads
Signmaster SC
Point Grey Rangers 'A'
North Shore Lions
City FC Impact
Western Union Sarajevo
Group C
West Van Royals
North Shore Primos
Champlain Heights
North Shore JB's
City FC Blaze
Richmond Cougars
Elephant Walk 'A'
Cliff Avenue United
Pt. Grey Strikers 'B'
Maplewood United
UNDER 21 DIVISION
Surrey United
Club Ireland
Croatia SC
SFC Firefighters
ICSF Inter
Westside Rino's
Burnaby Canadians
Sikh Temple
Richmond United
Metro-Ford Jr. Wolves
===================================
Some comments:
What's up with the Trollups in Prem changing their name to Legion?
Pegasus Premier... who needs a CAT team in this league to do well consistently?
No Div 3
- a good move I think by the league but did anyone see that coming so soon to the start of the season?
~Regs.