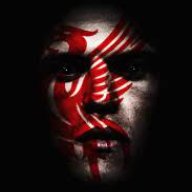 Staff member
Total Bastard
Est

Jun 28, 2001
Messages

27,582
Reaction score

14,083
Location
Tokens
Dirty Money
As mentioned briefly, there will be no in-house system for viewing all the chicks and their bios in this year's TTP Chick Tourney.
Instead, just go to the official site at KJRAM and view their set-up here:
http://games.kjram.com/bd2002/public/scoutform.asp
The entry form for here on TTP will be up either late tonight or tomorrow morning. I will send out an email to all TTP members when it's ready. Unfortunately the deadline is Thursday morning (6 AM) so if you want in, you'll have to make time tomorrow I suppose to do it.
Good luck.
~TB.