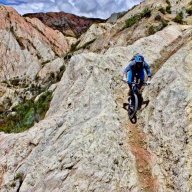 Est

Jul 23, 2001
Messages

15,280
Reaction score

3,740
Location
Tokens
Dirty Money
I cant see it happening. Last week we were at 4000 confirmed cases and now we are at 18k confirmed cases. The worst part is that they dont test everyone so the spread could be happening without even knowing that you have it. We would be lucky if it resumes in time for September.

Here is an idea if soccer is back in September, first place team from each league and have it on Labour Long weekend and winner goes to Nationals.

Its just a thought its better than not having Nationals....
Not to be confrontational, but the spread MUST occur, it simply needs to be controlled. It's a virus. By the end it's estimated 70% of the planet will have had it. Flattening the curve is about pacing, giving the medical system a chance at being able to care for those that need it. I get it, you get it, and your kids get it, likely you will be able to self care and recover. Then you have the antibody in your system. Frankly, if it weren't an issue with the immune deficient and elderly being extremely susceptible, it'd be best we all just damn we'll get it, recover, and move on with life.
Like Dr. Henry says, stay calm, be kind, take care of yourself and loved ones and we will get through this.