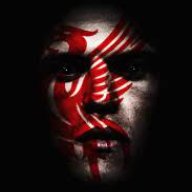 Staff member
Total Bastard
Est

Jun 28, 2001
Messages

27,578
Reaction score

14,080
Location
Tokens
Dirty Money
Imagine for a second that this whole COVID-19 mess dies down in a couple of weeks (hahahahaha I know) and BC Soccer took the lead (hahahaha again) and made a couple of proposals... which would you pick and why?

Scenario 1
Play Starts May 1 - They asked if the leagues could decide who gets to represent them (up to the leagues to figure it out) Proper Round of 16. No B Cup prelim rounds. Finals May 23/24 BBY. Play on long weekend as well.

Scenario 2
Play starts May 15 - Same fluff as above but ONLY A Cup so BC can represent at Nationals. It would go into June now.

Also, would there be appetite for an 8 team Provincial Cup. Max 4 teams from one league. How the spots are divided between the league not stated/known yet OR a 4 team Provincial Cup with Max 2 teams from one league



Discuss.