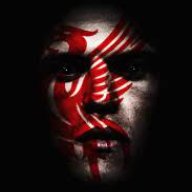 Staff member
Total Bastard
Est

Jun 28, 2001
Messages

27,574
Reaction score

14,076
Location
Tokens
Dirty Money
Probably a good time to start this thread up since we are only 6 weeks away from the first round... yes, I'm surprised that they are starting this early as well. Here's the schedule:

First Round : April 13 & 14
Quarterfinals: April 20 & 21
Semifinals (Nanaimo): April 27 & 28
Finals (Town Centre Stadium): Saturday May 11

Other than starting earlier than I seem to remember in past years, why the hell are the semis in Nanaimo? Furthermore, why is the final at Town Centre again? Fcuk I hate that pitch... What would it take for BC Soccer to showcase the final at Swangard where it should be? Is it money?

Wanting answers today not tomorrow,

~TB.