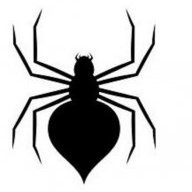 Est

Jul 28, 2001
Messages

3,068
Reaction score

11
Location
Tokens
Dirty Money
Co-ed League 2002 (news & updates)
FYI Keeps/HOS/Throb/company
From our pal...
"Meeting is Wednesday March 6th, 2002 and Wednesday April 3rd, 2002. Both are at the Bill Copland Sports Centre (Burnaby near 8 rinks) from 7 to 9 pm. I'm not sure what room we'll be in however there will be a sign on the door.
Yes there will be a fine for not attending - you have to bring beer and pizza to the next meeting!
Let me know who'll be attending."
Jeremy
____________________________________________
We still have cashola in the HBDEHOSTRFOM pot, should I just pay them off now and take controll over the whole damn thing?
+SChopesthatherbwillbereffingEVERYgamethisyear